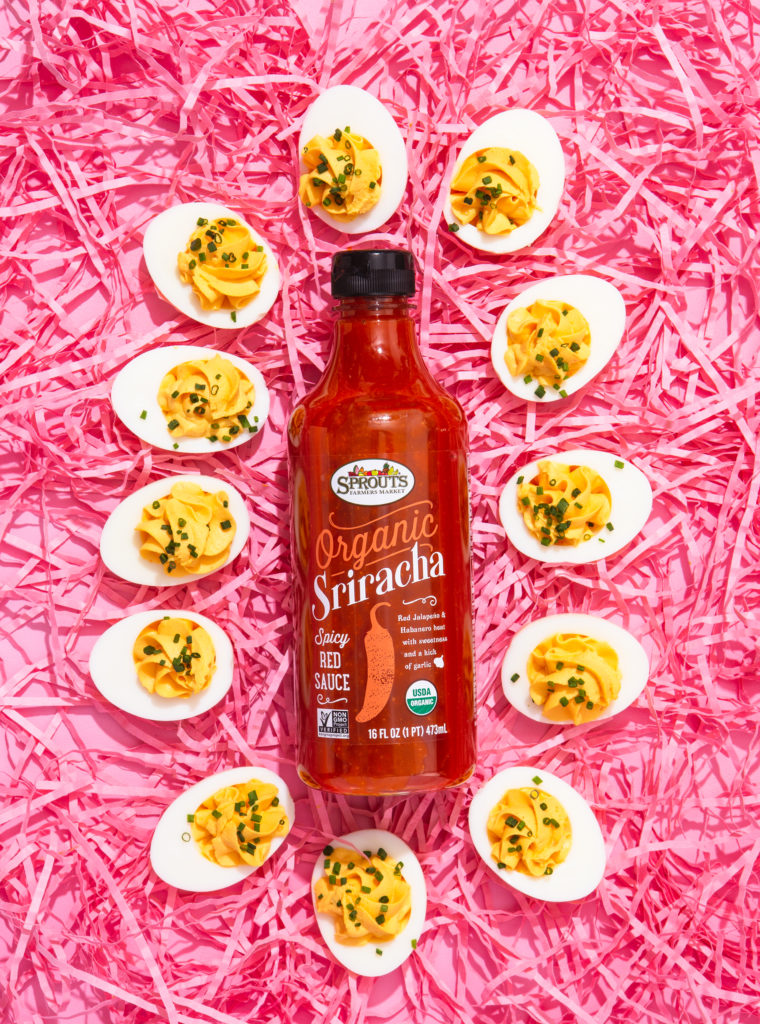 Special shout out to Sprouts Farmers Market for sponsoring this post and helping keep this site/me moving/shaking/twisting.

It's a little uncertain and crazy right now, Easter's right around the corner and everyone's trying to stay at home when this is one of those bigger family holidays. While we're usually out hunting for easter eggs or cooking a huge meal, odds are we're stuck at home with immediate family or a roommate or a significant other.

For me the thing that would make this whole situation feel a little better is to make it as normal as possible. In my world that means that we're making deviled eggs. Family's always been too far away to celebrate this holiday but every year Esteban and I make at least 1 batch of deviled eggs.

Eggs are in a little bit of a short supply right now, I get that. But it seems that they're being restocked more quickly and fully as the time goes on. Sprouts has been exceptional at keeping fresh produce in stock and eggs are right there. The cool thing too is that they deliver through instacart so you don't even have to go into the store with everything that's going on right now.

These eggs are great because they're a recipe that only uses 6 (even though I always hard boil 8 because you just don't know who's going to decide to not peel easily) and they're just enough of a departure from the classic so you've got the familiarity with a nice kick from the sriracha.

Continue Reading