The first time I met Lily Diamond was at a brunch a couple years ago with a few other bloggers up in LA where we talked about her just starting the book process and me half alive from finishing up mine. She told me the book was centered around herbs and edible flowers and each one had their own chapter and I was instantly sold (I always have half bunches of herbs I want to eat and with my luck I would assume a flower was edible then have diarrhea for a week). We talked about ideas for coping with the process, shared an eggs benedict pizza and talked about how underwhelming the dessert was.
We've been friends ever since.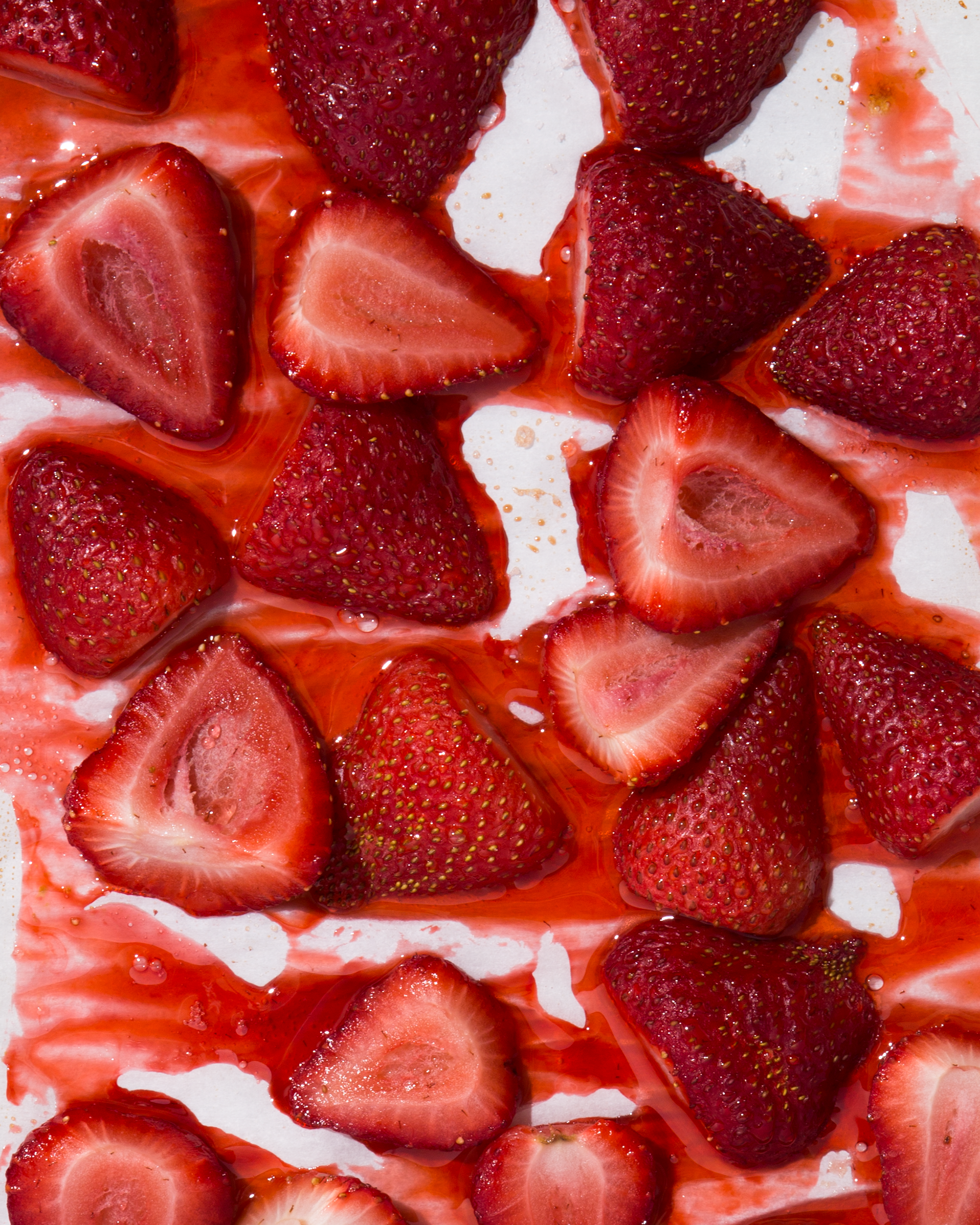 One of my favorite things about Lily (besides how funny and charming she is without even knowing) is her ability to pair together foods and memories that somehow go so perfectly hand in hand when they in fact shouldn't. Her writing is so thoughtfully done with bits of humor that let you know she is in fact a human and not some robot that's trying to use the most flowery of words to sound smart. Her book is all of this and beyond, beyond being new ways to use herbs, face masks and sprays to help you chill out.
This is one of the first recipes I opened to and with both strawberries and basil coming into their own for the season I figured it was a perfect to share with you. It's the perfect millennial pink (the actual shade of pink not just any shade that people have been attaching the title to, neon pink it's not ur day) without any food coloring and it showcases how to use an herb in a way you wouldn't really expect and gives me ideas for other infused whipped cream combos.
Mission accomplished, Lily.