Today's post is brought to you by Sprouts Farmers Market, and the letter s, for strawberries and smoothies. Summer might be over, which means r.i.p. good fresh strawberries but we have nothing to fear because for every instance where we need them that's not fresh, Sprouts delivers on flavorful frozen organic strawberries.
And today we're going to take said strawberries and run with a fruity smoothie that's reminiscent of my favorite summer dessert: fruit crisp
It's very filling with the addition of oats, dairy free with Sprouts organic almond milk, and has an extra boost of crunch with pistachios and cashews. It's a perfect way to send off summer and officially welcome fall while also getting that filling breakfast in less than 5 minutes.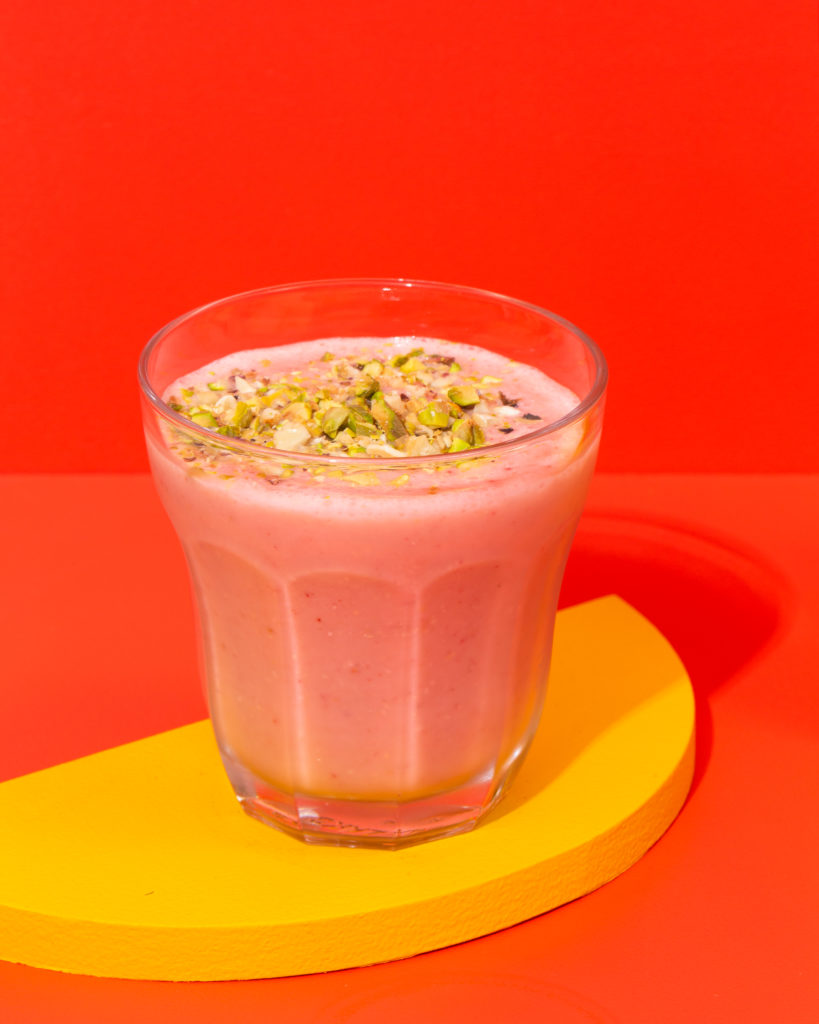 Fruit Crisp Smoothie
Makes 3-4
1 cup Sprouts organic frozen strawberries
1 cup frozen organic peaches
⅓ cup Sprouts organic quick cooking oats
3-4 cups sweetened organic almond milk
2 tablespoons chopped organic pistachios
2 tablespoons chopped organic cashews
To a blender, add the strawberries, peaches, and oats then pour over 3 cups of the almond milk.
Blend on high for 30 seconds-1 minute, until the smoothie is fully blended, adding more almond milk if needed, then divide the smoothie between 3 or 4 glasses
Mix together the pistachios and cashews and divide evenly over the top of each smoothie.
Serve immediately